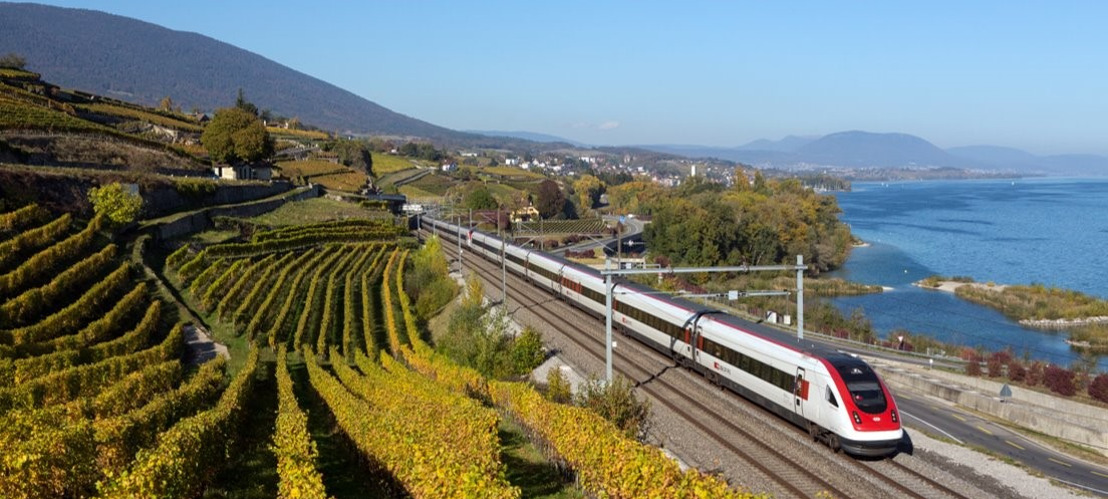 Sunweb Group makes big strides in realising growth strategy
Sunweb Group expands its offering as part of its growth strategy and to meet today's travellers' needs.
An adventurous and more sustainable alternative, Eliza was here offers 12-day train holidays to Puglia from June.
Sunweb launches cruise holidays.
Sunweb Group expands UK presence with Eliza was here.
Sustainability is key part of strategy; travel company exchanges CO2 compensation with focus on making own and partners' operations more sustainable.

​
ROTTERDAM, 31 May 2022 – Sunweb Group, parent company to travel organisations such as Sunweb, Eliza was here, GOGO and Primavera, is making big strides in the effectuation of its growth strategy. Part of this strategy is the joint investment with its partners in sustainability and international expansion. The company aims to meet the modern holiday maker's changing requirements and is increasing its offerings. Today, Sunweb Group is announcing an extension of its offering by train travel via Eliza was here and cruises under the Sunweb flag.
Mattijs ten Brink, CEO at Sunweb Group: "Because we, as a large travel organisation, are now offering train travel and cruises, we're making this type of travel available for many more people; offering new, high-quality alternatives for holidaying abroad. In these new types of travel, we see great potential for growth of our organisation, but more importantly, we are now able to offer new and existing customers more opportunities. Holidays are becoming increasingly customised, and we are proud to offer our customer fresh, unique holiday memories. The rail holidays to Puglia are a first step; later this year we expect to be offering train travel to our winter sports destinations."
Expanding the range and further internationalisation
​The 12-day rail holiday, available via Eliza was here, brings travellers to Puglia in southern Italy. It is a pilot project starting in June, and is a way for Sunweb Group to 'tempt' travellers towards different, more sustainable ways of travel. The holiday starts in the Netherlands, in Amsterdam, Utrecht or Arnhem. After a two-day train journey via Basel and Milan, an electric rental car awaits travellers in Bari. Ready to bring them to two picturesque, unique and smalls-scale accommodations, which Eliza was here is known for.
Under the Sunweb flag, Sunweb Group is now offering cruise travel in conjunction with a select number of leading shipping companies. Sunweb will offer routes to a variety of destinations, from the Mediterranean to Scandinavia and the Caribbean. In the last few years, 'the digital holiday expert' saw an increase in the demand for cruise travel. Growing numbers of people are considering it an ideal way of holidaying, and it is one of the fastest growing segments of the travel industry. Moreover, it is a market that traditionally does a lot of its business offline, which means that online customers form a largely untapped market. Sunweb's ambition, as a fully online player, is to gain a substantial market share within the cruise industry in a short time frame by deploying a solid e-commerce strategy.
Lastly, Sunweb Group has big international ambitions. Besides Sunweb ski holidays, Eliza was here is active in the UK market from 1 June 2022, offering small-scale holidays away from the crowd. As well as introducing existing products into new markets, Sunweb Group is looking at takeovers abroad to further accelerate growth.
Investing in more sustainable alternatives
​A focus on sustainability is also part of what the modern traveller requires. Sunweb Group has decided to stop investing in CO2 compensation. Instead, Sunweb Group, together with its international partners, will invest in making its own offerings more sustainable. A recent example is the relative increase of sustainable aviation fuel SAF with Transavia. SAF is the most sustainable alternative for aviation fuel currently on the market; it emits at least 75% less CO2 than fossil kerosine. The aim is to increase SAF use year upon year.
Mattijs ten Brink: "We are continuously working with our partners on initiatives that contribute to a sustainable future. Compensating CO2 may not be as effective as we had hoped, so we have chosen to invest in other ways that have a positive impact – straight away as well as in the long term. We are looking to decrease our ecological footprint in the sky, and we support local initiatives that directly affect communities at our destinations.
Customers that have booked before 1 June 2022 who still want to compensate their holiday's estimated CO2 emissions (journey, transfer and accommodation), can let their operator know, and Sunweb Group will ensure this is done.
---